Ich merke wie ich immer seltener Kosmetik in der Drogerie kaufe. Es spricht mich dort einfach immer weniger an. Ich finde essence und P2 haben stark nachgelassen. Catrice finde ich aber nach wie vor ziemlich genial!
Daher sind bei meinem letzten dm-Besuch nur ein paar wenige Sachen in meinem Körbchen gelandet: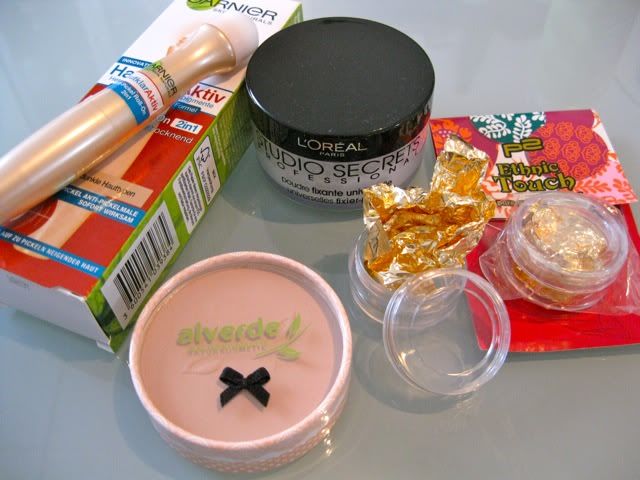 Garnier Aktiv Roll-on, L'Oreal Studio Secrets Universal Fixing Puder, Alverde "
Mademoiselle
LE" Kompakt-Puder, P2 LE Nagel-Folien
Ich gebe es zu, ich bin ein kleiner Puder-Junkie! Und die Verpackung der Alverde LE war einfach so zuckersüß, dass dieses kleine Döschen einfach mit musste. :)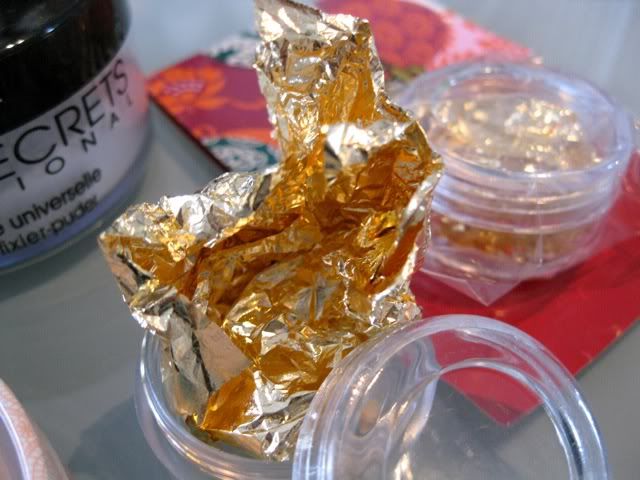 Eine goldene Nagelfolie habe ich schon seit dem letzten "Sex and the City" Film vergebens gesucht. Bei der aktuellen P2 LE bin ich endlich fündig geworden und habe direkt zwei Döschen mitgenommen. Ich denke zu meinem Geburtstag Mitte Dezember bzw. zu Weihnachten und Silvester werden sie zum Einsatz kommen.